In the aviation industry, Grace Jet is a well-known name that provides customers with top-notch flight operations services. By placing a strong emphasis on client satisfaction and safety, Grace Jet has developed a reputation as a trustworthy partner for all aviation requirements.
Grace Jet can assist you with flight planning, obtaining landing permits, ground handling, fuel management, making travel arrangements, and ordering catering services.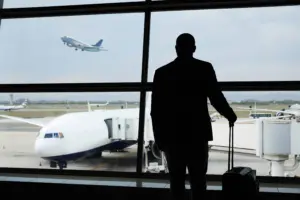 Flight Planning Services by Grace Jet
Based on several considerations, including flight destinations, aircraft performance, and weather conditions, Grace Jet International Service provides you with customized flight plans. The following services shall be provided in the field of flight planning: Flight Crew Briefings, ATC Filings, Test Plans, Route Analysis, and Flight Tracking
Grace Jet's Expertise in Obtaining Landing Permits
It may take longer and more complex procedures to obtain a landing permit. However, all the paperwork and planning can be delegated to their experienced team, with Grace Jet by your side. Grace Jet makes it easy and swift for you to obtain landing authorizations by using your extensive knowledge of international aviation regulations as well as strong contacts with air authorities around the world.
Efficient Ground Handling Services by Grace Jet
Efficient ground handling in the most diverse locations worldwide We have a strong network of ground handling agents around the world to provide reliable on-demand ground handling services with speed, efficiency, and accuracy. Passenger handling. We are committed to bringing value to our customers, including customs and immigration, Ramp handling, cargo and baggage services, crew visa arrangements
Grace Jet's Fuel Management Solutions
The management of the fuel supply plays a major role in optimizing flight operations and reducing costs. The fuel management solutions provided by Grace Jet provide the most competitive aircraft fuel prices in the market. We accept world fuel and universal fuel cards. The team of aviation fuel services professionals is on hand 24/7 to provide up-to-date aviation fuel price quotations.
Accommodation arrangements by Grace Jet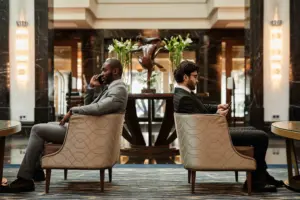 When it comes to accommodation arrangements, Grace Jet goes above and beyond to provide luxurious and comfortable options for their clients. Count on us to take care of all your hotel registration requirements and ensure that you get a perfect stay and enjoyable facilities that suit your taste.
Catering services offered by Grace Jet
We take excellent care of the catering, which is a crucial aspect of flights. Our team of talented caterers offers flawless service customized to your preferences, with a menu that includes a variety of both locally produced foods and fine international cuisine. Because we are dedicated to ensuring your complete satisfaction, we will stop at nothing to make sure you are completely satisfied.
Grace Jet's Presence in the GCC and Bahrain
Grace Jet has a strong presence in the GCC region, with a particular focus on Bahrain. Their extensive network of partners and resources allows them to provide comprehensive flight operations services to clients in this region.
Conclusion:
Why choose Grace Jet Flight Operations Services?
At Grace Jet, we understand the importance of reliability and efficiency in the aviation industry, which is why we go above and beyond to exceed expectations. With our cutting-edge technology and experienced staff, we are confident in our ability to deliver exceptional service every time. Join us on your next journey and experience the Grace Jet difference for yourself.
From flight planning and obtaining landing permits to ground handling, fuel management, accommodation arrangements, and catering services, Grace Jet excels in every aspect of aviation operations. experience. So why wait?
Contact Grace Jet today and request a quote for all your aviation needs.