In the rapidly evolving world of aviation, providing a seamless travel experience is essential for businesses in the Middle East. Well-coordinated ground service ensures efficiency, punctuality, and customer satisfaction from arrival at the airport until boarding. This article discusses the best ground-handling companies in the Middle East, known for their exceptional service and dedication to improving the travel experience.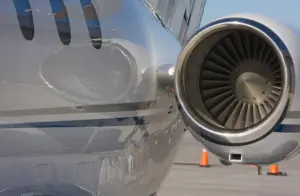 Why Ground Handling Services?
An efficient operation of an airport and the safe movement of passengers and aircraft requires a wide variety of tasks to be covered by ground handling services. These services are crucial to ensure the smooth running of flights as well as a good customer experience. The major factors that determine the importance of ground-handling services are examined below:
Efficiency: Ground handling services streamline airport operations, cutting down on aircraft turnaround times and minimizing delays. A seamless transition from arrival to departure is insured by dynamic handling of the baggage, cargo, and passenger services.
Accuracy: Ground handling companies have highly qualified personnel who are skilled in managing various tasks, including check-in, baggage handling, and boarding procedures. Their expertise ensures accuracy, and consent with safety and security regulations.
Customer Satisfaction: A smooth travel experience is a key driver of customer satisfaction along with focusing on providing personalized assistance, maintaining cleanliness, and ensuring passenger comfort, which all contribute to a positive travel experience.
Safety and Security: they are measures related to passengers and aircraft. Ground handling companies have strict protocols in place, conduct thorough safety checks and comply with security instructions provided by the aviation authorities.
Cost Efficiency: Outsourcing ground handling services can be beneficial for airlines and airports. By partnering with specialized companies, they can gain from economies of scale, reduce operational costs, and focus on their core competencies.
Ground Handling Companies in GCC
Several top-ground handling businesses that excel at offering timely and dependable services are based in the Middle East. Check out the top five businesses in the area to learn what makes them unique.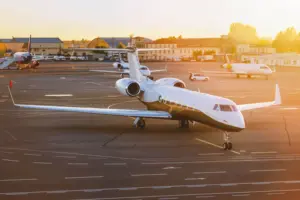 Grace Jet
Grace Jet is known for organizing aircraft ground handling services along with a wide range of aviation-related services in the Middle East. With a team of highly qualified professionals, they provide a seamless travel experience for their clients. They have the following principal services:
Air charter services

Flights planning

Hotel accommodation

Catering

Fuel services

Flight permits

Ground handling
Grace Jet has established a recognized name in the sector, their expertise in aircraft ground handling allows them to efficiently manage all aspects of airport operations, ensuring smooth transitions between flights. Additionally, Grace Jet's commitment to customer satisfaction sets them apart, as they go above and beyond to cater to their clients' unique needs and preferences. services.
Dnata
Dnata is a leading ground handling company that specializes in providing tailored solutions to meet the unique needs of their clients. Their comprehensive suite of services includes:
Ground handling

Cargo

Catering
NASJET
NASJET 3 is a well-established ground handling company that excels in providing reliable and cost-effective services. Their team of skilled professionals is dedicated to delivering exceptional ground handling solutions. Key services offered by NASJET include:
Private Jets charter

Aircraft Management: Flight planning, landing permits, ground handling, fuel management, accommodation, catering, aircraft insurance, maintenance and aircraft evaluations.

Completions Advisory

Buying and Selling Aircrafts
Universal Aviation
You can count on Universal Aviation for the success of your missions when you land at their more than 50 FBOs and offices in 25+ countries around the world. their experts are ready to exceed your expectations on the ground–no matter what surprises may come along.
They offer a broad range of services:
Ground Handling 

Catering 

Airport VIP services 

Online flight planning 
ExecuJet 
ExecuJet goes above and beyond to provide business aviation ground handling services that are unmatched in excellence. their first emphasis is safety, and we relentlessly pursue the highest standards.
Their extensive offering of services consists of:
Ground Handling 

Aircraft Charter